Historic Tours of Downtown Sanford, Florida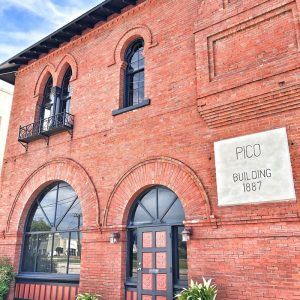 Historic Downtown Sanford is admired for its brick-lined streets, boutique storefronts, live oaks, and a significant collection of historic commercial and residential architecture. Incorporated in 1877, Sanford is one of Central Florida's oldest incorporated cities.
This historic walking tour guides you through some architectural styles dating back to 1883 providing their incredibly rich history. Plus our resident guide will provide fascinating stories about the city's history while exploring the city more intimately.
This 90-minute tour starts at 10:30 AM on select Saturdays. Tours are not offered July – August.
Download the Sanford Visitors Guide and Food & Drink Map of Historic Downtown Sanford, Florida.
COVID-19 UPDATE: Our priority is to keep our guests and our tour guide safe during this time. To continue hosting our tours, the following updates are in practice: If you have tested positive or have symptoms associated with Covid-19, we kindly ask that you not participate in this tour. We ask that you respect other people's space during the tour if they are not part of your group. The cancellation policy has been updated – you have 24 hours to cancel your tour before the start time for a full refund.